VIRTUAL TOUR
Mainly used to present a single physical store, such as demonstration houses, showrooms, etc.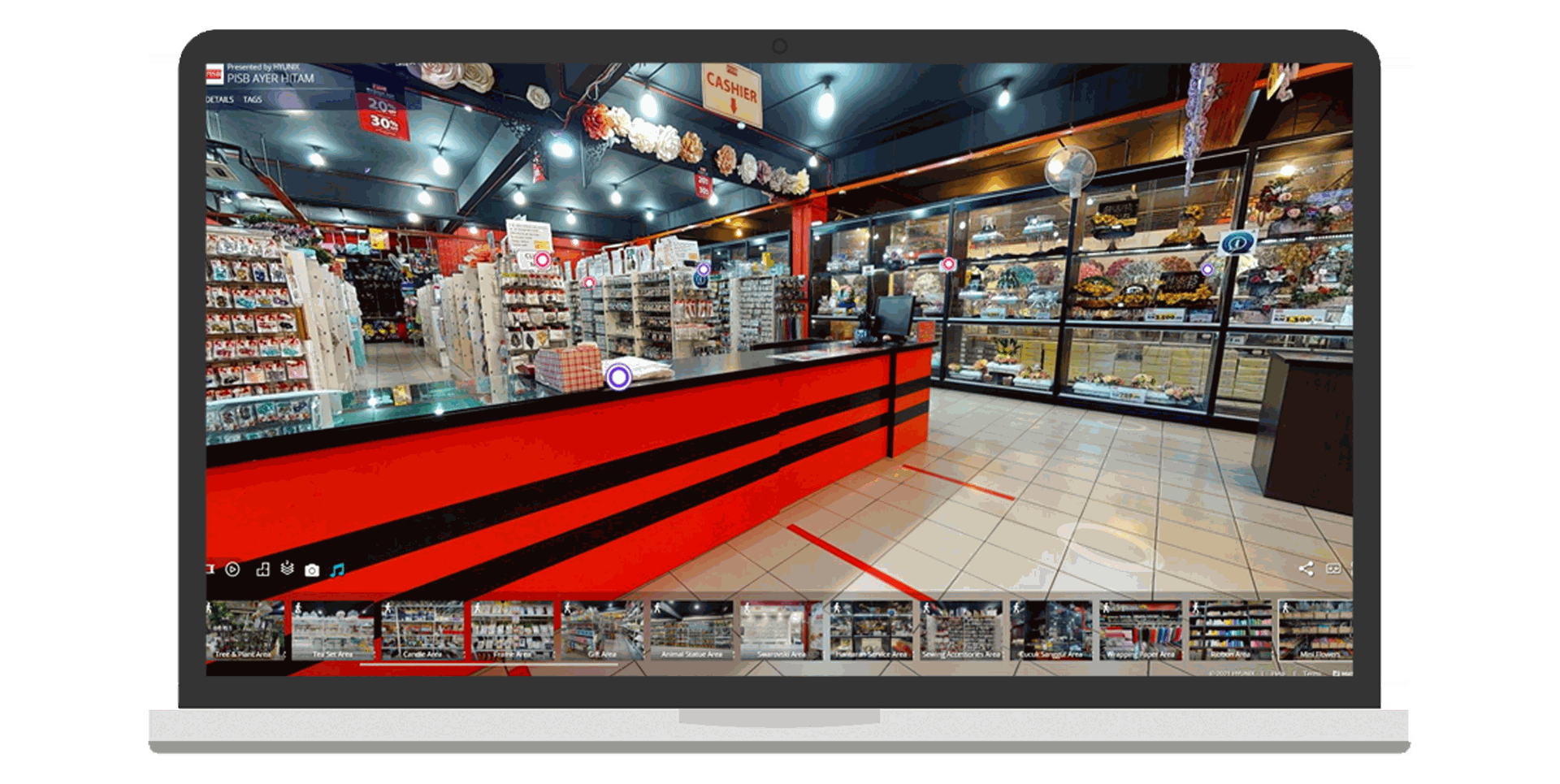 WHY VIRTUAL TOUR ?

---
In addition to the plan view, 3D model, and area division in Virtual Tour, users can understand the entire space better. It also has a measurement mode that allows users to measure the size of the space or objects they want to know without going to the actual location.
Through these functions, it can help developers or businesses to convert their physical stores online, so that users can achieve a completely indoor space at any time and anywhere without having to go to a physical store, and get an experience that is different from traditional websites.
4.
24 HOUR ONLINE NAVIGATION
FEATURES
WELCOME SPEECH
Welcome speech when open Virtual Tour

HTAGS
Allow customers to understand your product content in detail with HTags and information board(Text, Image, Video, Youtube, Google Slide, etc.)

BACKGROUND MUSIC
Browse the Virtual Tour with background music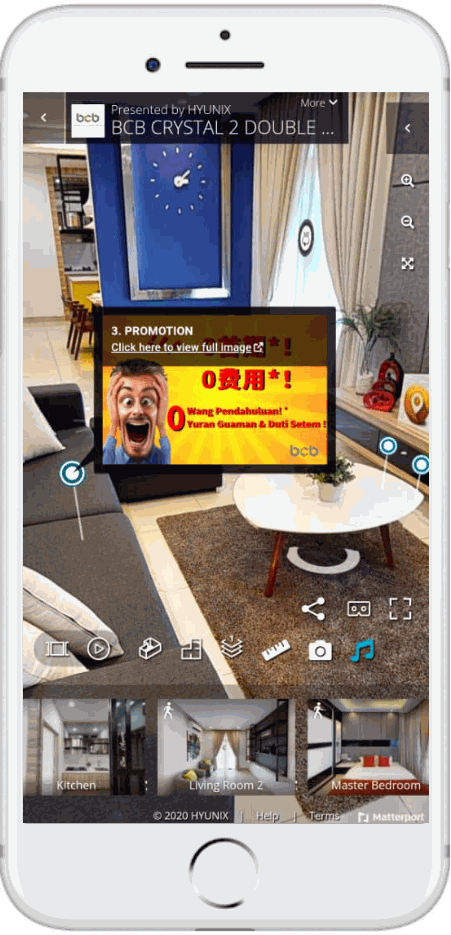 AREA DIVISION
Space planning, allow customers to know your area division

MEASUREMENT
Allow customers to measure the size of the object or space by themselves

3D DOLLHOUSE VIEW
Allows users to rotate the model at any angle and see the spaces relative to each other